Join NAWO YWA to show support for Ukraine
Show support for Ukraine
We need your help to create a campaign showing our solidarity with the people of Ukraine and our outrage at the Russian invasion.
To stand with us in support for Ukraine light a candle and make a pledge: 'I stand for Ukraine because …'
Then, take a photo of your candle.
We require a photo of a candle only, no person to be included in the photos.
Photos which include individuals would not be shared.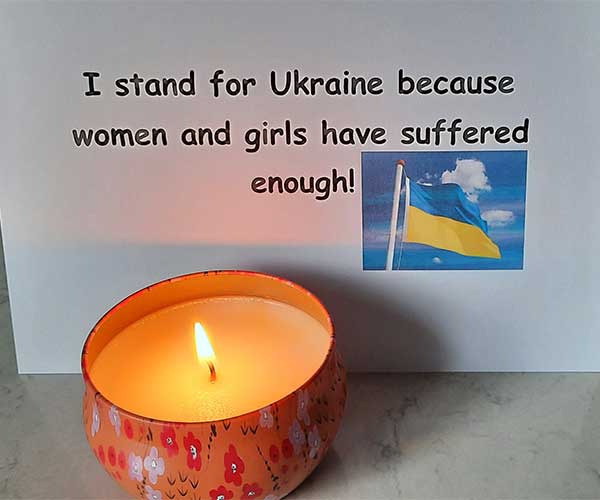 Send us your photo, along with your pledge and your name and the name of your organisation by email or share with us via Insta/Facebook.
We will publish your pledge on our website and across social media to show Ukrainians, especially the women and girls impacted that we support them and condemn this war of aggression.