NAWO's own and members' events are highlighted with an asterisk.
We also feature our past events in order that you can see work previously undertaken and also look out for future events in the same series or similar.
Look forward to seeing you there!
CSW60 Women's empowerment and its link to sustainable development
22 March, 2016 @ 4:30 pm

-

6:00 pm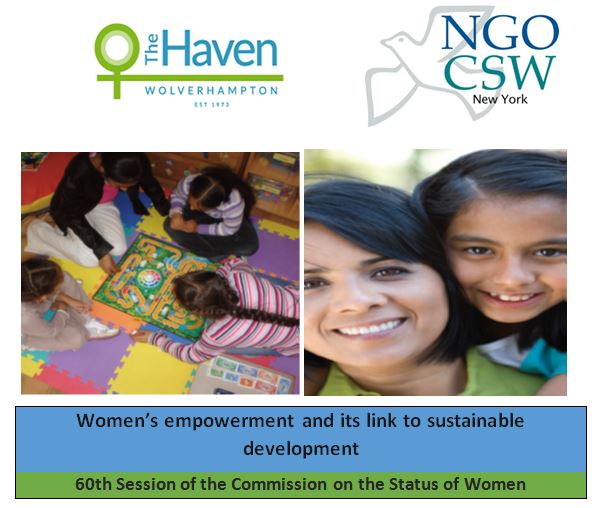 Please join Carwen Wynn Howells and Ann Dawson for a lively discussion on the work of The Haven Wolverhampton, a charity that supports women and dependent children who are vulnerable to domestic violence, homelessness and abuse.
United Nations Headquarters in New York
22 March 2016, 4.30pm, CCUN Drew Room